News
Doodle strengthens its Engineering Team by partnering with InterVenture
Posted by
InterVenture
on April 26, 2018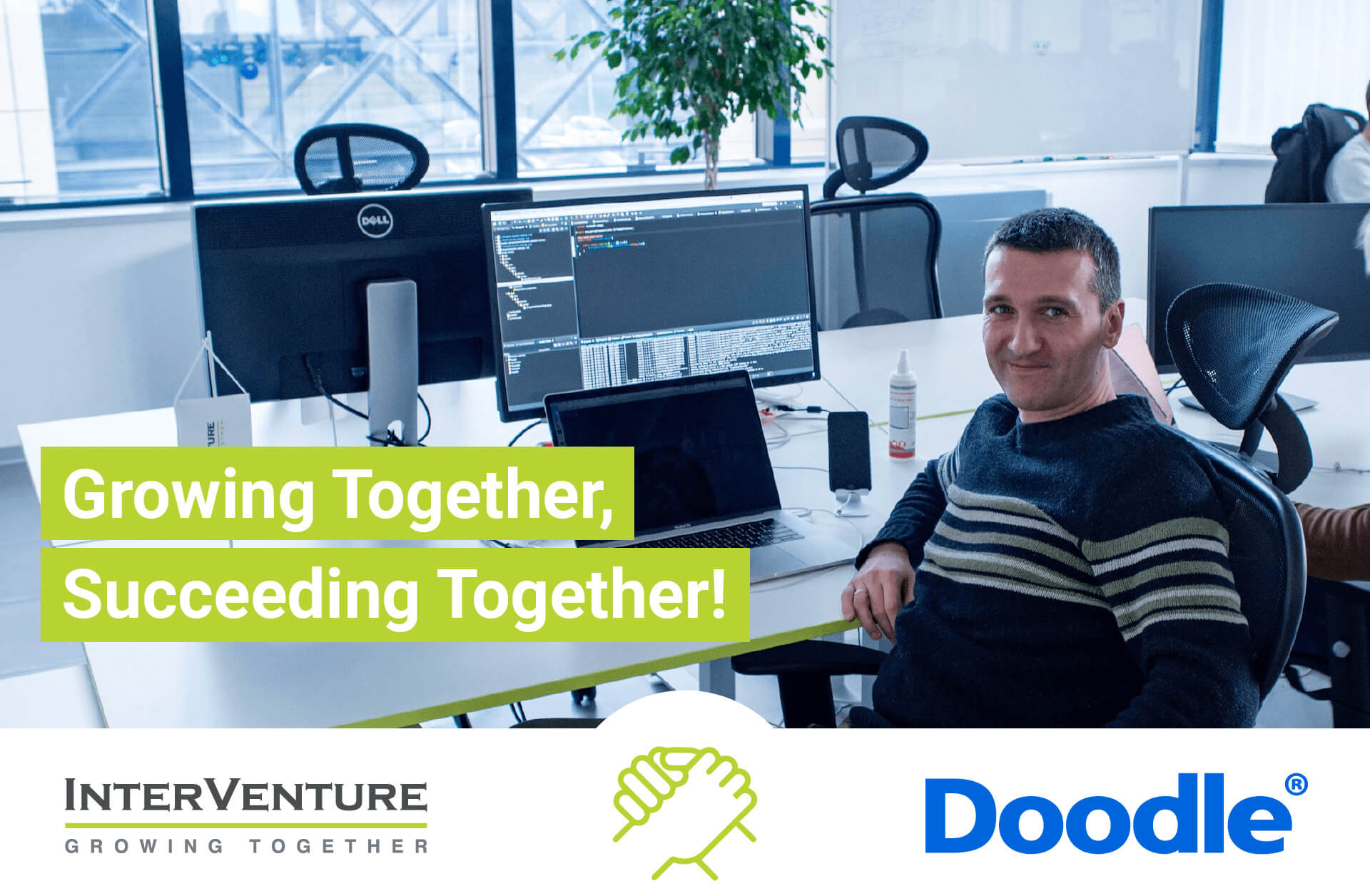 Doodle, the number 1 online scheduling platform with offices in Zurich, Berlin and Tel Aviv is partnering with InterVenture, a nearshore software innovation boutique with offices in Zurich and Belgrade.
Doodle is increasing leveraging data to make the user experience when setting up meetings and events as effortless, enjoyable and as fast as never been before.
InterVenture will be working in parallel to Doodle's Zurich and Berlin teams to accelerate its application engineering. Specifically, Doodle has hand-picked a team of high-end engineers, who are focused on building web services and the data infrastructure that will allow Doodle to manage data streams effectively bringing the user experience to the next level. Core technologies are centered around Java, AWS, Docker, Kubernetes and Kafka.
Gabriele Ottino, CEO at Doodle, stated: "In our constant pursuit to make our products smarter, we have found a partner that is going to help us accelerate our engineering team growth. In choosing InterVenture, we were impressed by the quality of the team and their ability to think outside the given user stories.
Marko Djuric, Founder and CEO at InterVenture, remarked: "Doodle is one of the most exciting tools, which I personally use for a long period of time. The product is poised to leverage its brilliant working principle to the professional business domain with a wide set of integrations, for example with Google Calendar. We are proud to be able to parnter with Doodle on this exciting journey".