WE BUILD ALL-STAR REMOTE TEAMS
ENGINEERING FUEL FOR YOUR VISIONS
BOOK A CALL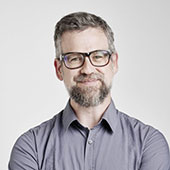 Jeremy Seitz
CTO, ricardo.ch AG
"First-class experience for anyone building ambitious products and affecting the world."
PARTNER. NOT A VENDOR.
CLOSE COLLABORATION. NOT OUTSOURCING.
DEDICATED NEARSHORING TEAMS. NOT A GROUP OF CODERS.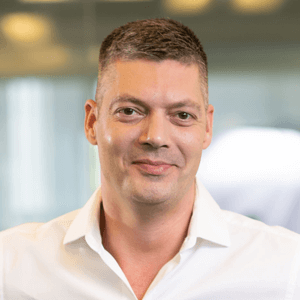 Marko Djuric
Co-founder & CEO at InterVenture
"We help technology companies to build up outstanding teams and thereby take part in the creation of amazing products and services."
PARTNERSHIPS
Inspiring. Empowering. Driven.
We enjoy working with inspiring, empowering and technically-driven leaders, no matter how big or small the company is or where they come from.
We Grow Together.
We work best with partners who are fast-growing technology companies looking to scale their teams and products both fast and at reasonable burn rates.
WE ENABLED OUR PARTNER
Doodle
to grow to a diverse team of 70 people with 10 engineers in Belgrade and build a leading enterprise scheduling platform that is used by more than 30 million people around the globe.
WE ENABLED OUR PARTNER
Redbox
to scale their team with over 30 software engineers in our Belgrade hub, who build a global video streaming service that allows members to watch a wide variety of newly released movies, TV shows and more.
WE ENABLED OUR PARTNER
Tamedia
to build a full set of different software engineering and data science teams for the majority of their online platform businesses that are reshaping the digital and media ecosystem in Switzerland.
WE ENABLED OUR PARTNER
Flaschenpost
to gain independence from the limitations of standard e-commerce platforms by setting up a dedicated full-stack development team in Belgrade, which develops a tailor-made system.
WE ENABLED OUR PARTNER
TWINT
to enhance their leading mobile payment app with additional functionalities, by expanding their in-house development team with Android and iOS teams in Belgrade.
WE ENABLED OUR PARTNER
wetter.com
to complement their local team with additional technology expertise with their own hand-picked team in Belgrade.
WE ENABLED OUR PARTNER
Ricardo
to build their third engineering hub, next to Zug and Valbonne, in Belgrade.
WE ENABLED OUR PARTNER
Icon Solutions
to develop an agile remote software engineering unit that helps to build and run a cloud-native, collaborative payments platform, which now processes payments at a fraction of the previous costs.
SUCCESS STORIES
SERVICES
LET'S BREAK BARRIERS TOGETHER
The Own Team Model™ allows you to extend your engineering team around a product in the long run.
Our Managed Freelancing helps you address temporary engineering challenges and workload peaks.
Explore the service that best fits your needs:
Own Team Model™
Managed Freelancing Service
how it works
Our Partnership Journey
Explore the way we will work together to build your next engineering hub.
Europe
Check your time!
The Own Team Model™ service works best when there is a bigger time zone overlap. That allows you to fully integrate your new team members into the existing team and keep building products together.
Our Managed Freelancing service allows bigger time differences since it focuses on project based work.
Get in touch
We will use our first call to review the initial scope, requirements, goals, and strategy for your product development or software engineering projects.
Sourcing for talent
Once we understood your needs and have mutually agreed that the Own Team Model™ is the right service for you, we start building your team by sourcing talent from our engineering network and involve you in the the process. They are the extension of your own company, and you'll be building products together in the long run – therefore, skillset and cultural fit are both very important.
If our Managed Freelancing works better, and you'd like us to take hold of one of your short-term projects, we organise a meeting with one of our trusted freelancing teams that has the needed expertise.
Interview top candidates
For the Own Team Model™, we jointly interview top candidates and make a decision who will be the part of your future extended engineering team.
For Managed Freelancing, if you like the portfolio of the team that we believe would best handle your project, we organise an intro session.
Ready to go!
In eight weeks, we will have your new office set and your new engineering team ready to join forces with your existing crew to keep building your products as one team.
As for Managed Freelancing, your project can typically start within three to four weeks.
It's a joint Venture
InterVenture is all about co-creation. We work together on onboarding and shaping your new engineering team to develop a high-performing unit.
Continuous communication!
Your dedicated talent manager nurtures the communication both with your team and yourself, to make sure that your team is being integrated well and can become fully productive.
This sparring partnership never ends – your success is our success!
BELGRADE
ENGINEERING TALENT. PROXIMITY. CULTURAL AFFINITY.
These are just a few of the reasons why Belgrade should
be your next engineering hub.
Learn why Belgrade is the right spot to build your new engineering center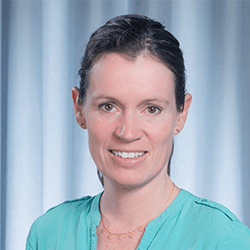 Isabel Steiner
CTO, carforyou.ch
"We are amazed with a team going above and beyond in tech excellence and determination for the company goals. It really doesn't feel like outsourcing.

We are one team, striving for technical excellence and impact every day, supported by a strong culture of respect, trust and commitment that we found in InterVenture."
ARE WE RIGHT FOR YOU?
WE'VE SEEN THE PROBLEMS. WE'VE SOLVED THEM.
Your concerns about outsourcing are there for a reason.
Rest assured, we know how to navigate through challenges and overcome all difficulties.
Our extensive experience in this area will make this journey a mutual success.
WE GET IT
Is it worth risking time and money setting up remote team that might fail?
We've been on this road many times, and know what it takes to make things happen.
Your success is our success.
Here are some of our stories.
RIGHT PEOPLE
Would I get the right talent?
Success starts with the right people, and Serbia is thriving with tech talent. We know that both cultural fit and skillset matter.
The power of our network allows us to find the right match effectively.
TEAM COMMITMENT
Would InterVenture engineers be as committed as my onsite employees?
Your InterVenture team is by no means different than your home-grown squad.
Your team will be fully integrated into your engineering department, working with leaders just like your regular teams would.
SMOOTH COMMUNICATION
Would communication difficulties hinder my progress?
Collaborating within remote teams becomes seamless with proper practices in place.
Our dedicated Talent Managers will help you remove any communication obstacles that might arise.
Yes, we have extensive experience, but we keep learning and advancing.
We grow together!
WHY INTERVENTURE?
4 REASONS TO PARTNER WITH INTERVENTURE
Swiss Management = Swiss Quality
Our management team has a rich blend of experience in digital spaces in Germany, Switzerland, the UK and the US.
Our DNA is made of trust, competence and transparency which is reflected in each aspect of InterVenture's work.
You get a Partner, not a Vendor
In today's fast-paced business environment we believe that cooperations based on a mutual partner-like attitude are essential to long term success. This approach sets the ground for outstanding performance.
The testament to this, is the sheer fact that our partner's teams are expanding more than 100% every year.
We take Pride in building the best Engineering Teams
Having the best individual players doesn't guarantee you will have the best teams.
We go the extra mile to create conditions to grow not only A-players, but the A-teams.
Belgrade is the new Place to be
Location of your engineering center makes all the difference.
You get access to top-tier engineering talent at an affordable city that is a blast to spend time in.
And it is just a couple of hours away from you.
GROWING TOGETHER
JOIN OUR ENGINEERING COMMUNITY
Working with us will provide you with exciting career opportunities, a wide range of fringe benefits and the chance to develop further professionally as well as personally.
WHERE OUTSTANDING SKILLS
MEET OUTSTANDING OPPORTUNITIES.
Interventure's
LATEST BLOG POSTS
Read about Nearshoring, Engineering, Life at InterVenture, and more.
ZURICH OFFICE
Head Office / Account Management

BELGRADE OFFICES
Nearshore Development Centers