General
How Artificial Intelligence Will Change Software Development
Posted by
InterVenture
on January 18, 2019
Software development is the process of creating software through a series of successive stages such as writing code, preparing requirements, designing software, as well as ascertaining that the final product fulfils its aims. Commercial development of software is typically done in response to a market gap, whereas enterprise software is developed in response to enterprise needs.
Artificial Intelligence (AI) has made significant contributions in software development, mainly in accelerating the process and enhancing accuracy. For these and other benefits, digitally mature organisations are investing in AI to increase profitability. According to the Wall Street Journal, AI-enabled tools are projected to haul in an impressive $2.9 billion in business revenue by 2021. The specific areas where AI has improved software engineering are as follows:
Ideation to code
Forrester Research reckons that AI is helping to turn business ideas into code swiftly. Developers pen ideas into a natural language and then it is converted into an executable language for machines. Sophisticated text generation will facilitate better production of code.
Software design
Designing is an integral stage of the software development process, and it calls for designers to apply specialised knowledge to draft plausible solutions. The reiteration process is often complex and demanding, especially if several engineers are concerned simultaneously. AI reduces this back-and-forth process and provides sound direction on the most likely design approach. The Artificial Intelligence Design Assistant (AIDA) is a shining example of intelligence in software design. This website building platform sifts through various software design combinations to present a web design that is customised to a user's needs in just under two minutes.
Intelligent Programming Assistants
Developers dedicate a large amount of time debugging code and reading an assortment of documents. Enlisting a smart Programming Assistant (PA) not only saves time but also makes software development more enjoyable and rewarding. These intelligent programming assistants offer real-time support and recommend best practices and relevant documents to read. Java enthusiasts have Codota whilst Python fans can use Kite assistant.
Strategic decision making
Engineers are bombarded with a growing list of decisions to make which causes them to be susceptible to decision fatigue. Machine learning analyses the outputs of existing applications and guides developers and project managers in devising solutions to curtail risks and maximise gains. Therefore, machine learning AI not only speeds up the decision making process but also helps in generating higher profits for businesses.
Automatic Code Refactoring
The success of software projects is hinged upon the maintenance of coding in the long term. As companies adopt cutting-edge technologies, there is a constant need for refactoring, and this is where machine learning comes in. AI analyses code generation and optimises it for higher performance and interpretability across various platforms.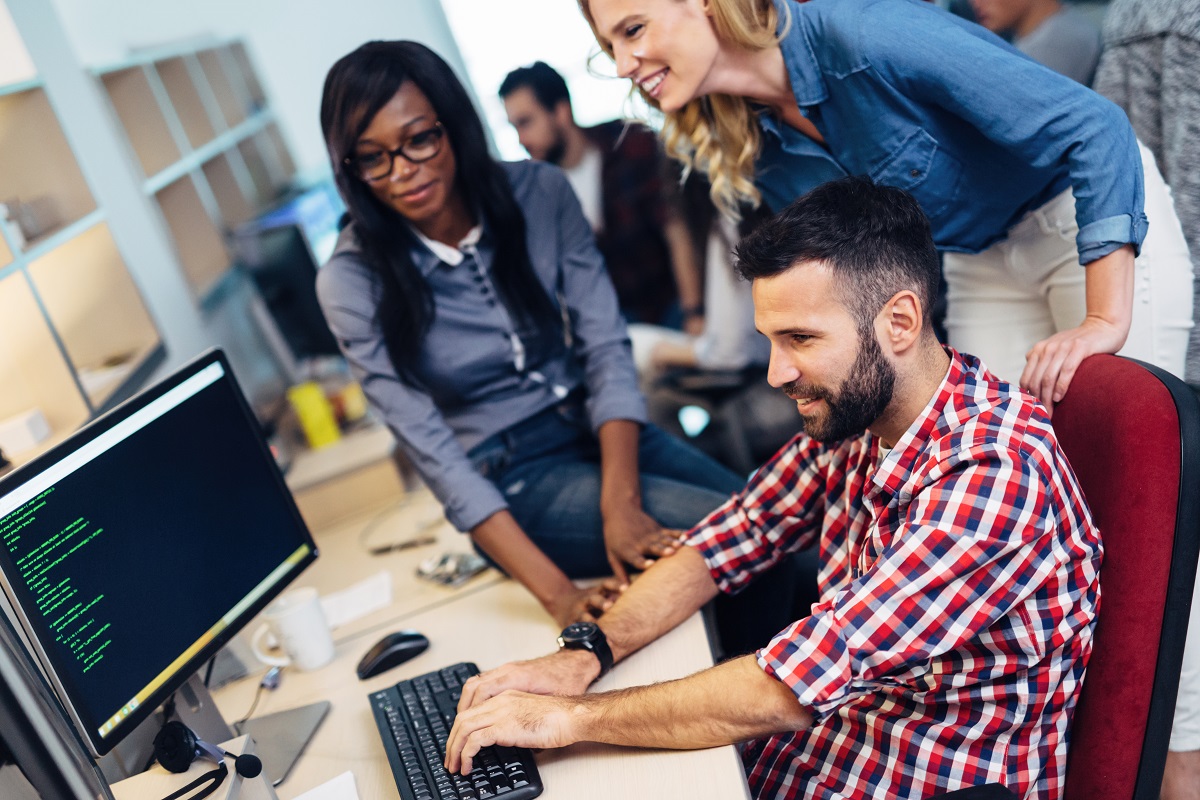 It is undeniable that artificial intelligence will remain relevant and software engineers are optimistic about what is in store for them. Forrester Research found that AI is disrupting the traditional software development process and it will facilitate building apps that mimic human behaviour. These benefits notwithstanding, IT companies need to be wary of the challenges associated with AI. The implementation of machine learning technologies into a company's IT processes requires particular expertise. In order to harness the benefits generated through the application of AI, businesses are in need of skilled software developers and IT specialists.
Here at InterVenture, our core competency is high-quality software development, and we provide efficient and sustainable IT solutions to our clients. If you are looking for a competent software engineering partner, contact us now!