Ricardo
Leading Swiss e-commerce platform with around 3.7 million members
Switzerland

E-commerce

Java
Our development team in Belgrade is increasingly becoming our 3rd fully recognised engineering pillar, next to Zug and Valbonne.
Jeremy, CTO Ricardo AG, Zurich
ricardo.ch Ltd. was founded in November 1999 under the name of auktion24.ch in Baar (ZG) and has been part of the Ricardo Group since 2008. Currently, over 2,3 million members are trading goods amounting to over 660 million Swiss Francs yearly, making ricardo.ch the biggest Swiss online marketplace. The platform for new and used cars auto.ricardo.ch is also part of the Ricardo Group.
TECH TALK
Our platform is based on a microservice architecture where services communicate either directly (using REST or RPC) or using event-sourcing mechanisms. The persistence storage is mainly the SQL database with services being packed into Docker containers and Kubernetes being used for orchestration. Although we have our own data centre, the platform is "cloud ready".
Our primary programming languages for developing microservices are Java, Go and NodeJS and different frameworks around them. For the frontend part, we mainly use React/Redux.
AT BELGRADE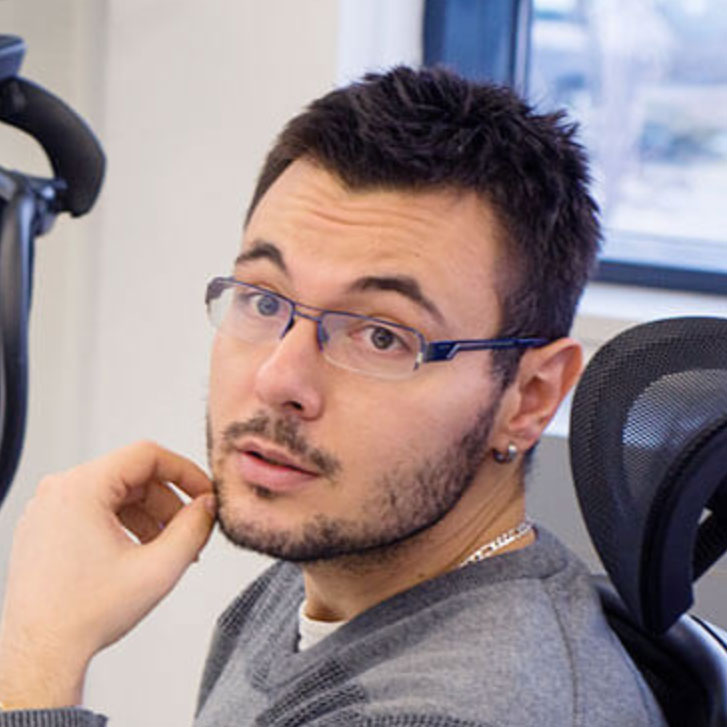 Milos
Lead Ricardo Team, Belgrade
We are working on very challenging parts of the core platform, and our work has a direct impact on the end users. We are happy about the given freedom to take decisions on our own, but we are also aware of the responsibility which goes hand in hand with this.