Nearshoring
IT Outsourcing in the Nordics
Posted by
InterVenture
on July 24, 2018
IT Outsourcing means exactly what it says on the tin – using providers from other locations, often those on a nearby shore (hence the phrase 'nearshoring') to supply a business's IT needs. Serbia, for example, is a provider of such services to businesses in the Nordic area.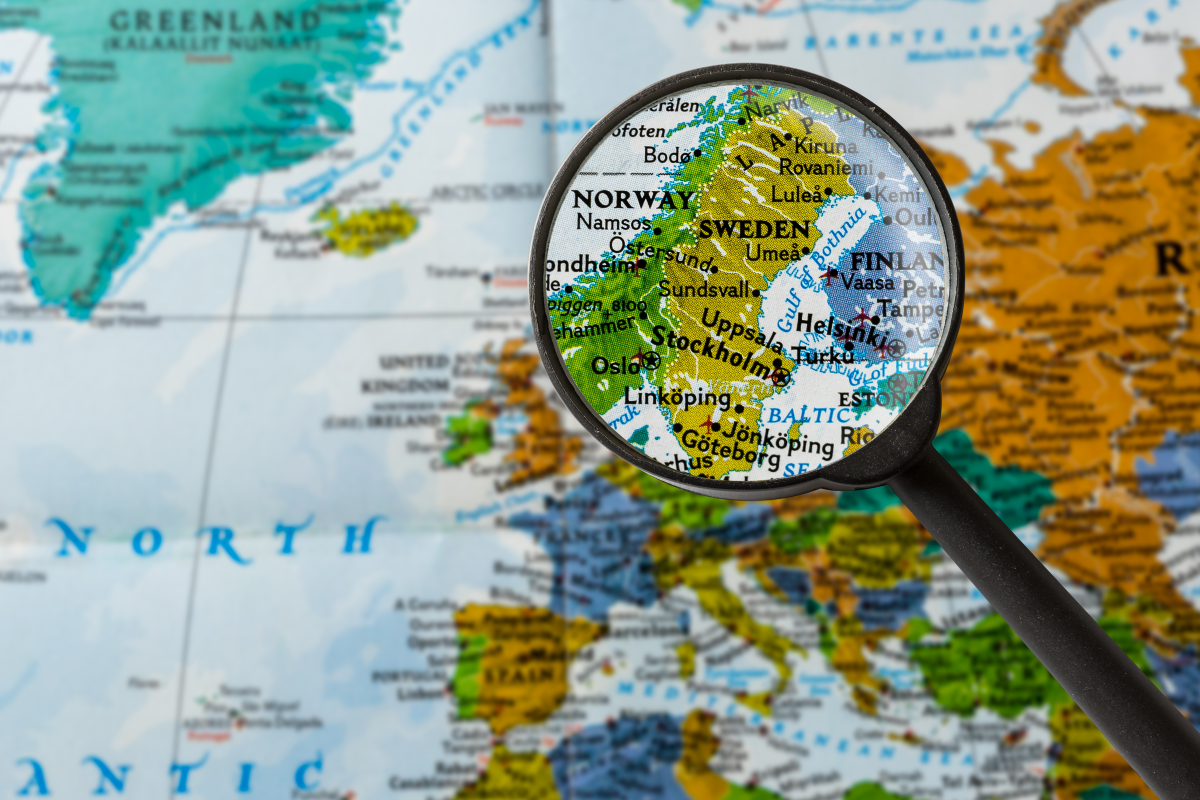 Indeed, in the Nordics, IT outsourcing is a major issue for organizations to consider. It is an area with a distinct lack of IT engineers, with only about 5000 people trained up in this every year. That's very few considering that this region is composed of several separate nations. In Denmark alone, there is a current shortage of 10,000 students desperately needed to train as engineers.
Compare this with the UK where, in 2017, there were more engineering apprenticeships than ever before, across a range of subjects including IT, and a prediction of 41,000 UK nationality university entrants this year, as well as a further 40,000 people from other countries coming to the UK to study.
In 2017, therefore, outsourcing was still of vital importance in Nordic countries, and this year it remains so. In a recent study which took in more than 1000 IT outsourcing contracts across Nordic countries, it was found that 74% of respondents plan to retain their IT outsourcing at the current level, whilst 36% intend to increase their outsourcing. Finland in particular has a large number of businesses planning to outsource: in 2016 this was at 27%, but it increased to 45% last year.
Shifts in IT Outsourcing
Of course, in an industry which is fast-paced and often subject to change, there have some been shifts. Business models within IT outsourcing are transforming, for example, as they need to become more agile and fast-paced to keep up with customer behaviour. Traditional models have become too restrictive, although they have previously been valued for their stability and dependability.
Automation
One major change that is becoming apparent is the inclusion of RPA (Robotics Process Automation) as a normal part of IT delivery. This naturally affects the need for IT outsourcing, as a study this year showed that 60% of organizations who responded, in a total of over 1000, use RPA and artificial intelligence (AI) on a day-to-day basis.
Cloud Platforms
The 'cloud', once a thing of myth, has now become a regular platform for most of us, and businesses in the Nordics are the same. This, too, is affecting their IT outsourcing and IT strategies, as they will need to include cloud providers far more in the near future. The 2018 Nordic IT Outsourcing Study showed that such businesses are continuing to use these providers, and are happy with them, but that they must create strategies for future cloud migration, particularly in response to the challenges posed by FAMGA (Facebook, Apple, Microsoft, Google, Amazon). They are, in fact, spending more on cloud services than ever before, and this looks set to continue.
Talent and Innovation
This study also cited innovation as a point Nordic organizations need to contemplate. It was found to be a top three outsourcing-related objective for 30% of respondents. Businesses furthermore need to attract and retain 'talent', i.e. skilled people who can assist with their IT needs. Talent pools are now global, and they must compete with other countries if they are to get the best graduates and engineers the world has to offer.
In short, then, IT outsourcing is still an area of expansion in this area, and an aspect organizations in Nordic countries cannot afford to overlook. Spending in the Nordics on e-commerce alone was 25.5 billion Euros last year, and with this sort of money at stake, now is the time to take stock, and take action.