General
Software Development in Europe
Posted by
InterVenture
on December 7, 2018
In today's modern world, software development has become the backbone of all digitised applications and smart devices. It primarily consists of programming instructions and data that tell devices how to execute various tasks. As for its industry, the IT sector has gained just as much significance. According to CompTIA, the global IT industry will have grown by 5% by 2019 (approx. $4.5 trillion). Additionally, as reported by Gartner, certain trends presented in the chart below will largely impact software development in the following year.
IT Professionals
As digital skills have become pertinent to the success of any organisation, the demand for tech experts has also increased. Despite the large number of developers worldwide (2018: 23 million), IT resources are not equally available in every region. Organisations struggle to locate proper IT expertise in the U.S., the U.K. and Nordic countries, which leaves Eastern European countries to alleviate the struggle.
Eastern Europe
The lack of expertise in the western world broaches the subject of outsourcing. In recent years, Eastern Europe has become an emerging haven for IT offshore outsourcing in the global tech industry. The countries with the largest outsourcing traffic from abroad are Ukraine, Poland, Czech Republic, Romania, Hungary, Belarus, Moldova, and Bulgaria. Cooperation with these countries is often sought out for several reasons.
| Country | IT professionals | IT graduates | IT companies | IT market growth | IT Hotspots |
| --- | --- | --- | --- | --- | --- |
| Serbia | 47,000+ | 11,600+ | 2,100+ | 6% | Belgrade, Niš & Novi Sad |
| Ukraine | 166,000+ | 38,000+ | 1,000+ | 15% – 20% | Kyiv, Kharkiv, Lviv, Odessa, Dnipro, Sumy, Chernivtsi, Cherkassy & Lutsk |
| Poland | 250,000+ | 15,000+ | 450+ | 5.90% | Warsaw, Wrocław, Kraków, Katowice, Poznań, Gdańsk & Łodź |
| Czech Republic | 156,000+ | 9,000+ | 390+ | 10% | Prague, Brno & Ostrava |
| Romania | 118,000+ | 32,500+ | 250+ | 15% | Bucharest, Cluj-Napoca, Timisoara, Brasov & Iași |
| Hungary | 80,000+ | 6,000+ | 330+ | 3.80% | Szeged, Budapest, Debrecen & Miskolc |
| Belarus | 45,000+ | 4,000+ | 1,000+ | 25% | Minsk, Homel & Mogilev |
| Moldova | 21,000+ | 1500+ | 400+ | 6.80% | Chisinau & Balti |
| Bulgaria | 51,000+ | 3,500+ | 400+ | 17% | Sofia, Plovdiv, Burgas, Ruse, Blagoevgrad, Varna and Veliko & Tarnovo |
Costs
Due to the less-than-ideal economies of these nations, outsourcing rates are quite reasonable. This is a definite advantage for companies that outsource as high-quality products are exchanged for prices lower than the average rates in Western European countries.
Large Talent Pool
Western companies have the advantage of selecting an outsourcing provider as the supply exceeds the demand. The number of IT professionals continues to grow beyond the current million skilled developers in Eastern Europe.
High-Quality Education
The expertise of Eastern European tech professionals is owed to the high-quality level of education. As reported by the English Proficiency Index, the English proficiency level is high in most Eastern European countries. English skills among IT professionals, especially, are higher than the countries' average.
Serbia
Serbia has to be mentioned, especially, as it's growing to be a premier investment location for IT outsourcing purposes in Eastern Europe.
This is owed to its experienced, certified and dedicated IT professionals; a large pool of talents with the best quality and expertise, technical skill-sets and ability to improve quickly; and the lower wages. The attractiveness of this country is also owed to its strong understanding of western culture, high proficiency in English, and the direct link to major markets (i.e. Russia, China, Israel, EU).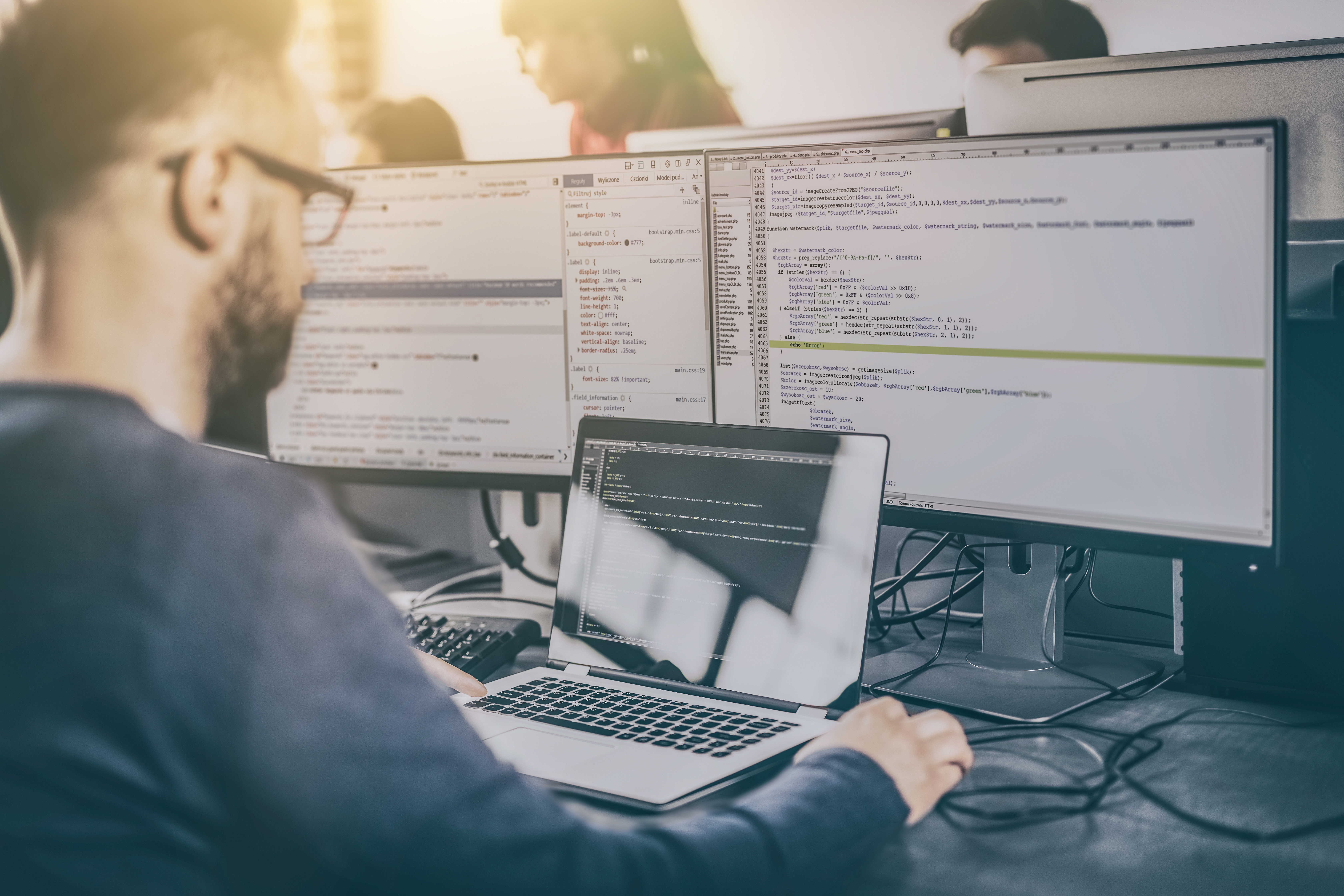 Outsourcing alternatives
For organisations that lack IT-specialists, as well as qualified employees to carry out IT tasks, or those businesses that do not have the budget to support any offshore outsourcing projects, there are different options besides offshore outsourcing. Organisations can make use of onshore outsourcing. However, that may be difficult with the lack of IT software development professionals. Nearshoring, on the other hand, is a viable option.
Nearshore outsourcing
Here at InterVenture, our nearshoring services primarily consist of outsourcing tasks and activities to a neighboring country as opposed to one situated overseas. Nearshoring provides certain benefits similar to offshore outsourcing, however, because of the close proximity, problems can be resolved even faster.
In short, the IT sector will continue to grow with importance in the next coming years, and software developers will be needed more than ever. Eastern European countries offer their services at low rates and have many available developers, proficient in the English language. Serbia, especially, has indicated that it will be a particularly attractive and favourable destination for outsourcing services.