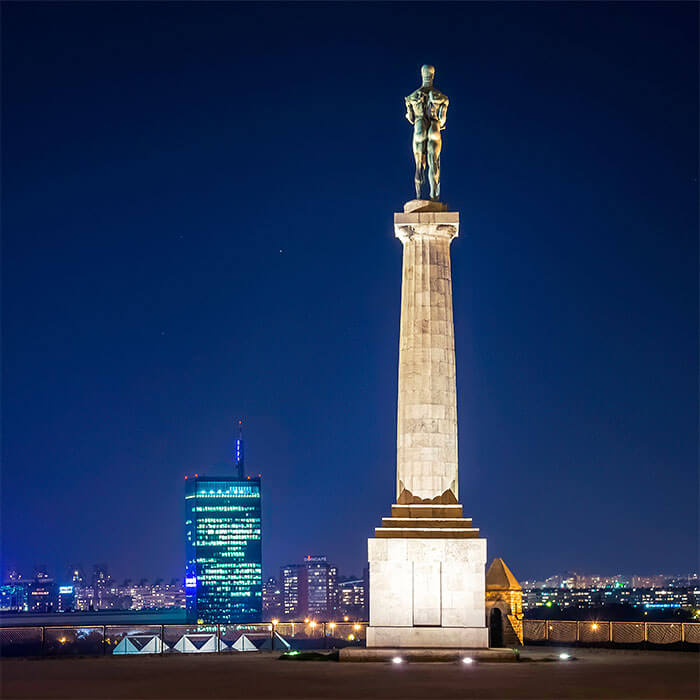 BELGRADE EXPERIENCE
WHAT'S IT LIKE TO WORK IN BELGRADE?
Belgrade is a vibrant city with rich culture and a lively tech community. Our engineering hub is a part of the Serbian national ICT center, Science and Technology park, ringed by local start-ups and scale-ups. It is located close to the city center but overseeing a major city forest. It is a great location to enjoy the motivating energy radiated by surrounding nature and growing companies but also access the lush of Belgrade's after-work offerings.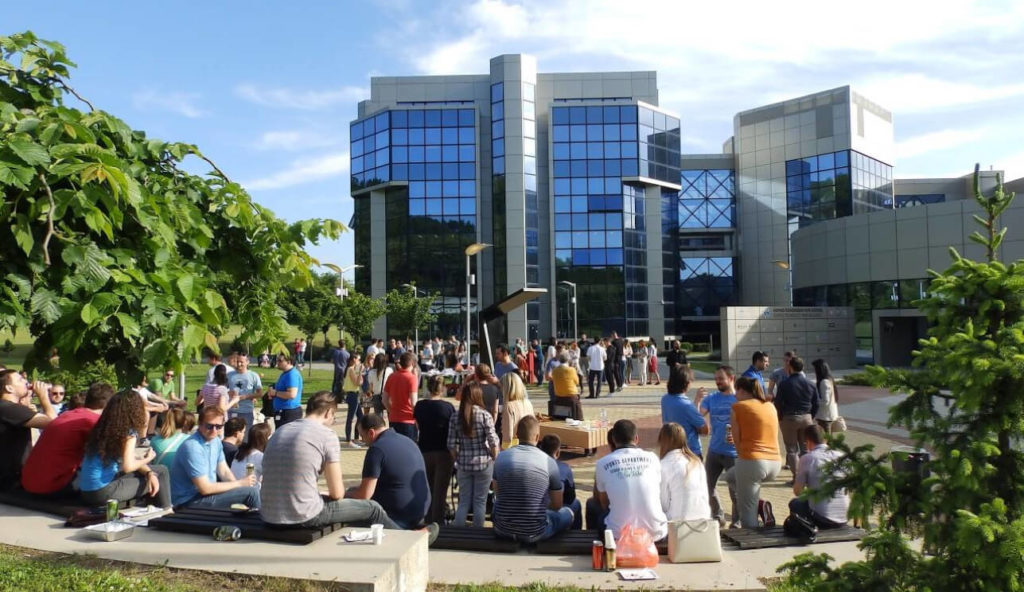 Engineering Talent
Serbian engineering education is particularly strong, and almost a third of university graduates come from technical schools. ICT is taught at 37 higher education institutions. Belgrade is home to technical giants such as Microsoft and Ubisoft, but also has produced famous domestic tech companies such as Nordeus, Seven Bridges Genomics, etc.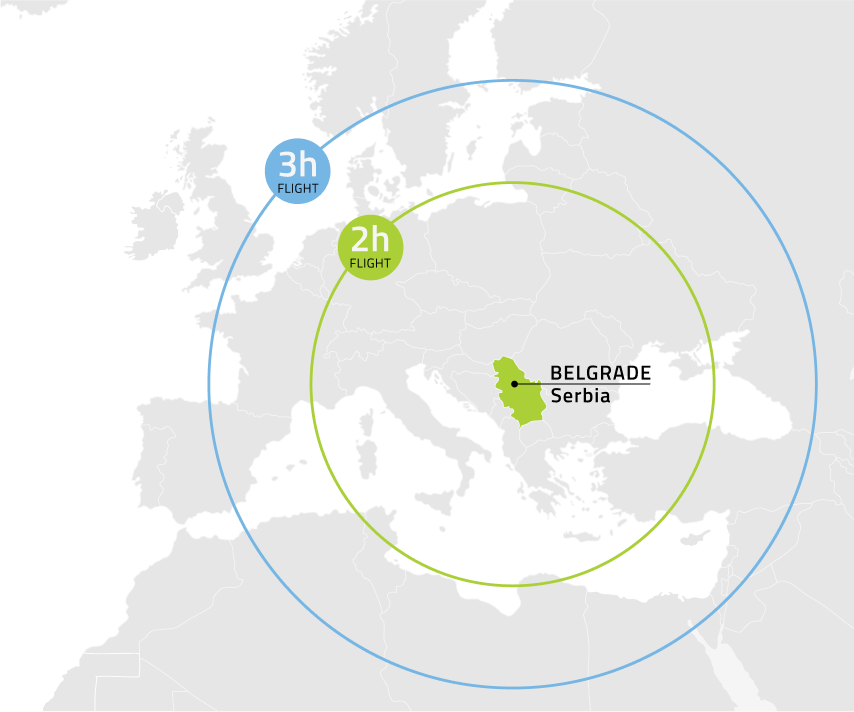 Proximity
Belgrade is nested just a short flight away from all major European centers, from London to Moscow. The "Nikola Tesla" airport is the largest airport in the region offering daily flights to all larger cities.
COST OF LIVING INDEX BY CITY
These indices are relative to New York City. Which means that for New York City, each index should be 100(%). If another city has, for example, index of 120, it means that on an average in that city cost of living are 20% more expensive than in New York City. If a city has index of 70, that means on an average in that city cost of living are 30% less expensive than in New York City.
Cost of Living
Fortunately, Belgrade doesn't push you to choose between comfortable lifestyle and savings. It has one of the lowest costs of living in Europe compared to all capital cities. According to one of our partners, Numbeo, consumer prices in Belgrade are 53% lower than in London, 41% lower than in Berlin, and 68% lower than in Zurich.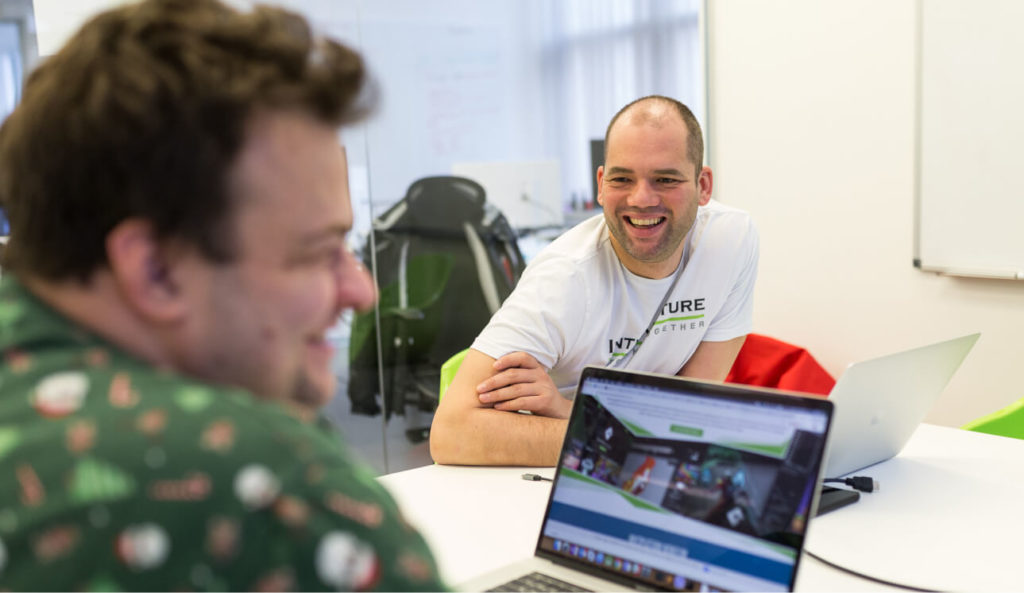 Cultural Affinity
Serbian people are open to foreigners and it is easy to connect with locals on both personal and professional level. Most people in Belgrade speak English very well so you would not have issues communicating with anyone.
Have a great time
Belgrade nightlife and food are unforgettable. These are the highlights that make the city so charming and enjoyable. Spend a week in Belgrade and you won't be able to wait for your next visit to your new engineering center.
WORK WITH US
Get in touch with us and let's build your
new engineering center.