General
Working with Serbian teams
Posted by
InterVenture
on June 3, 2019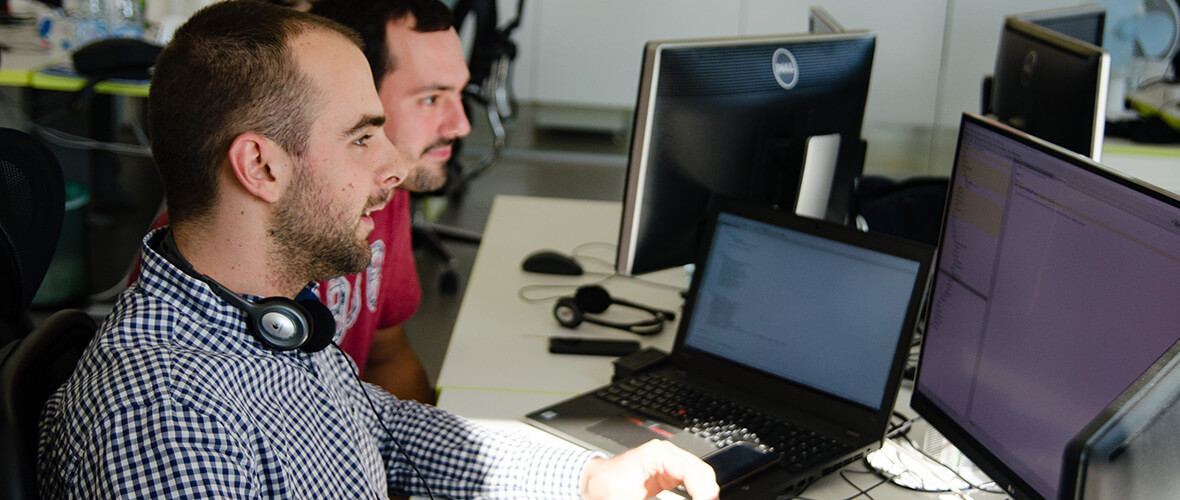 Land of the trumpeters, turbulent regional history, an exciting nightlife, beautiful landscapes – Serbia is a country of many facets.
Not only the touristic sector but rather the entire economy is booming right now. Thanks to the ever-increasing liberalisation of the financial and energy sector, Serbia becomes a more and more attractive country for investors and exporters alike.
Next to many economic and service sectors of the industry, the growing importance of the IT sector can be seen as well. Nearshoring is especially well received in Serbia, with most companies being located in metropolitan areas around the capital Belgrade and cities such as Novi Sad and Niš.
Even though the geographic location of Serbia is close to Germany, Austria or Switzerland, working together with Serbians raises the question of cultural differences between those countries, especially when it comes to business etiquette. How important is punctuality, how do Serbians greet each other and how do you handle an invitation to dinner?
To understand Serbian mentality better, it is important to know which language is spoken, which cultural aspects have to be taken into account and how education in this Eastern European country works.
Below, not only will we answer general questions regarding the country, but also give valuable information about the working conditions and corporate culture to ensure optimal collaboration with your Serbian team.
General information about Serbia
Due to its extraordinary location, Serbia is literally "right in the middle", both geographically and culturally: a wild mix of different cultures and an exceptional strategic location when it comes to trade and business.
Size
Serbia is situated in the centre of Southeastern Europe and takes up a surface area of 77,474 km² and is surrounded by eight countries (Hungary, Romania, Bulgaria, Macedonia, Albania, Montenegro, Bosnia-Herzegovina and Croatia). Serbia has a total of 7,181,505 inhabitants, of which 1.66 million are living in the capital, Belgrade.
Languages
Although the national language is Serbian, in some regions (like the autonomous province Vojvodina, Kosovo and some parts of southern Serbia), you can encounter Ukrainian, Croatian and Albanian too. Alongside Serbian, other commonly used business languages are English, which is being spoken in the entire country, and to some degree German. This is especially helpful for establishing business relationships.
Ethnic groups
The majority of the population is Serbian (83.30%). Additionally, there are Hungarians (3.50%), Bosnian-Romani (2% each) and Croatians (0.81%).
Religion
Most Serbians are Serbian-orthodox (85%), 5.5% are Catholics, 3.2% are Muslims, while 1.1% are Protestants and 0.01% Jewish.
Education
Like many other Middle and Southeastern European countries, the Serbian educational system offers free and mandatory education from the age of 6 to 15. First, children visit Primary School, while then having the option to attend a secondary school up to the age of 19.
After that, students can either go to a university or a technical college. The University of Belgrade belongs to one of the oldest universities in the entire Balkan region. As part of the Bologna process, many more universities were modernised as well. Especially natural science is very popular in Serbia. The faculties "School of Electrical Engineering" or "School of Mathematical Science" are leading in their fields and acknowledged internationally.
There is also a series of schools and colleges which offer classes in English and other languages, many of which are located in the capital Belgrade. Two of those being the "International School of Belgrade" and the "British International School", to name a few.
Currency
Serbia is not part of the EU and therefore uses the Dinar (RSD) as their currency. The exchange rate for 1€ is about 117.91 RSD.
Work-Life Balance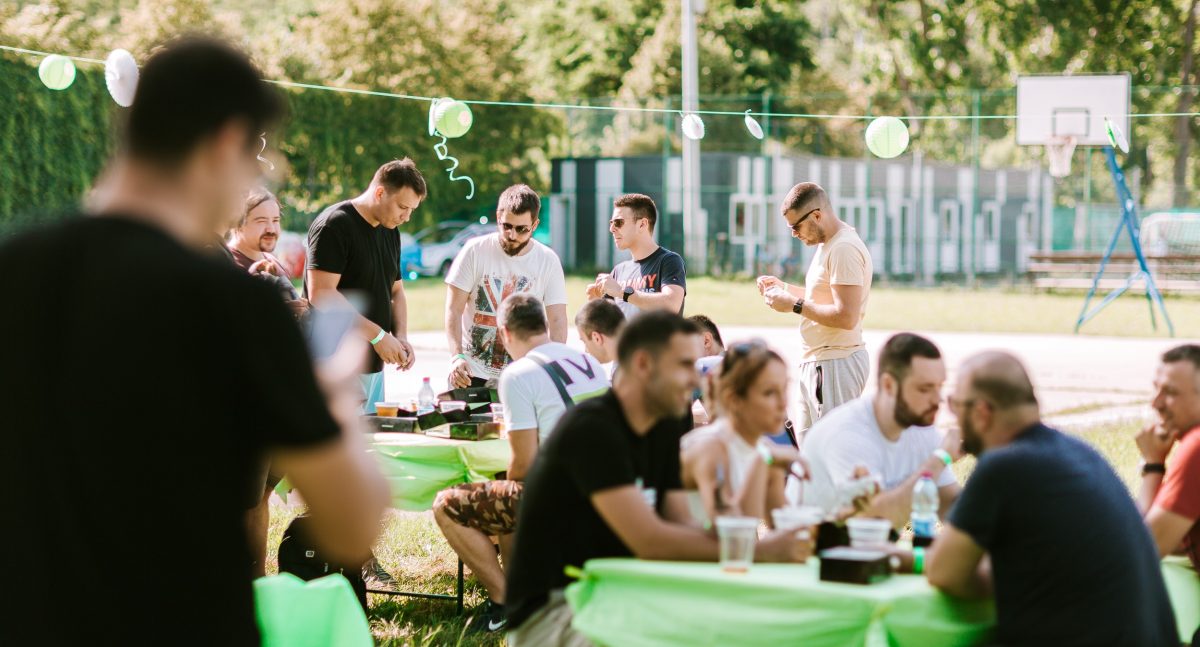 Serbia has a well-developed economy and is the 80th best country in the world regarding Purchasing Power Parity (PPP). Since its independence in 2006, the liberalisation of the economic policy caused a rapid growth of the entire economy, mainly attributable to foreign investors.
Economic Sectors
In 2018, the GDP amounted to 50.65 billion USD or 17,555 USD per capita. The GDP spreads across the service sector (60.7%), the industrial sector (32%) and the agricultural sector (7.3%). Serbia's most important economic branches and export products are cars, electric machinery, food processing, pharmaceutics and clothing.
Work conditions
There are 40 weekly working hours and a 30-minute long paid break. The average gross salary amounts to 432€ (as of 2018), though regional differences can be huge. Serbians in the capital earn roughly 450€, while the wage in southern Serbia can be below 250€. The size of the company or profound knowledge in foreign languages has a strong influence on salary as well. You can check here, how much a Serbian software developer earns.
The unemployment rate declined in the last few years and was at 13.1% in 2018.
Infrastructure at work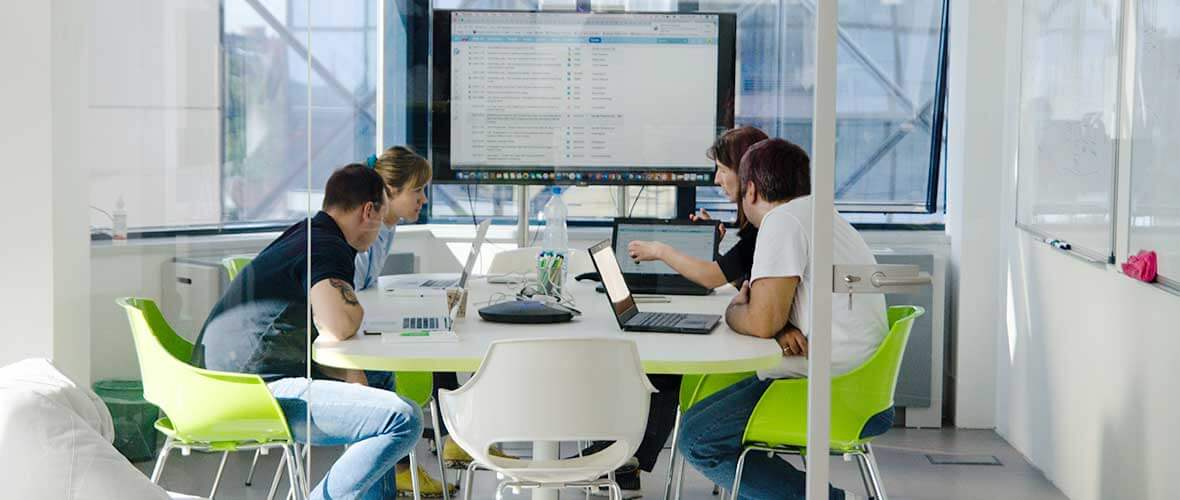 Equipment of the offices is vital for a pleasant work atmosphere and productive collaboration. In Serbia, equipment is up-to-date and there are many conference rooms for you to use.
Holidays
It is not recommended to arrange a business meeting during July and August as well as around public holidays. It is also important to note, that there is no work on the next workday, when a public holiday falls on a Saturday or a Sunday.
| 15th of February | National Holiday | Dan državnosti Srbije | 1835: First Serbian Constitution |
| --- | --- | --- | --- |
| Floating Holiday | Easter | Uskrs (ecclesiastic: Vaskrs) | No Work from Friday to Tuesday |
| 1st and 2nd of May | Labour Day | Praznik rada | |
| 9th of May | Victory Day | Dan pobede | End of the Second World War 1945 – Working Holiday |
| 28th of June | St. Vitus' Day | Vidovdan | Remembrance of the Battle of Kosovo |
| 11th of November | Armistice Day | Dan primirja | End of the First World War 1918 |
Health insurance
Public health care is state-run and is financed by the mandatory health insurance of the Serbian populace. However, the public health care system can not be compared to Western European standards directly.
Working culture
Like in other countries, Serbian companies prefer doing business with people they know well. Friendship on a commercial level is highly valued. Therefore, you should try to be present personally as often as you can. The employment of locals shows a long term commitment and is generally well received.
Corporate culture
During the last couple of years, the corporate culture in Serbia changed drastically. The country could take advantage of the increased presence of international agencies, foreign investors and even technological development. This change leads to new management structures and better knowledge in English and IT, amongst other things.
Corporate structure
Companies in Serbia often have a fairly hierarchical structure, with a relatively small amount of delegation of responsibility and authority. As a general rule, you should never assume negotiations to be completed, unless a person with acknowledged authority agrees to the deal.
Business Meetings
Most of the time, business meetings take place in a formal context. However, it is not unusual to talk about business-related topics during a coffee break or lunch. An invitation to dinner should never be refused, as most of the time there is a serious intention to do business.
Communication
Serbians tend to be very direct and strict with their style of communication. Personal space is not regarded as being that important, as there is a lot of backslapping and embracement, as well as slight touches during a conversation. Direct eye contact is to be preferred in most situations, no matter the age, sex or social status.
Invitations
If you are invited to the home of a Serbian colleague, you should prepare a gift for the host. Examples for this could be a bottle of wine or a box of pralines. As the family is valued highly in the Serbian culture and women are always treated respectfully, you can leave a good impression by greeting the woman first and by helping her put on a jacket or holding a door open. It is very common to have a table amply covered with food. Never refuse an invitation to dinner. Even if you are not hungry, you should eat at least a small amount of food to please the host. If you do not drink alcohol, you should ask for juice or tea.
Business etiquette
In general, the code of conduct is similar to that of Europe and the U.S.
Reception
A handshake with direct eye contact at the beginning and end of a meeting is normal practice. You should make sure that you shake hands with every person present (women first). If a personal relationship was already established, the greeting also involves three kisses on the cheek, alternating from the left to the right side (starting with the left side) — the same counts for men.
Form of address
At a business meeting, it is crucial to use the title and then the surname of your colleague. You should only use the first name for private meetings after you have established a personal relationship. The exchange of business cards is a common practice, as well.
Dress code
The dress code in Serbia is very similar to that of Western Europe. For business meetings, both men and women should choose formal clothes.
Serbian mentality
Serbians are very friendly, hospitable and open. If you find yourself in negotiations about price and salary, the Serbian mentality might be advantageous for you, as they like to negotiate prices. Serbians are very spontaneous, both in their private and business life. While this might take you by surprise at first, you will quickly realise that they do in fact value business agreements highly.
Additional tips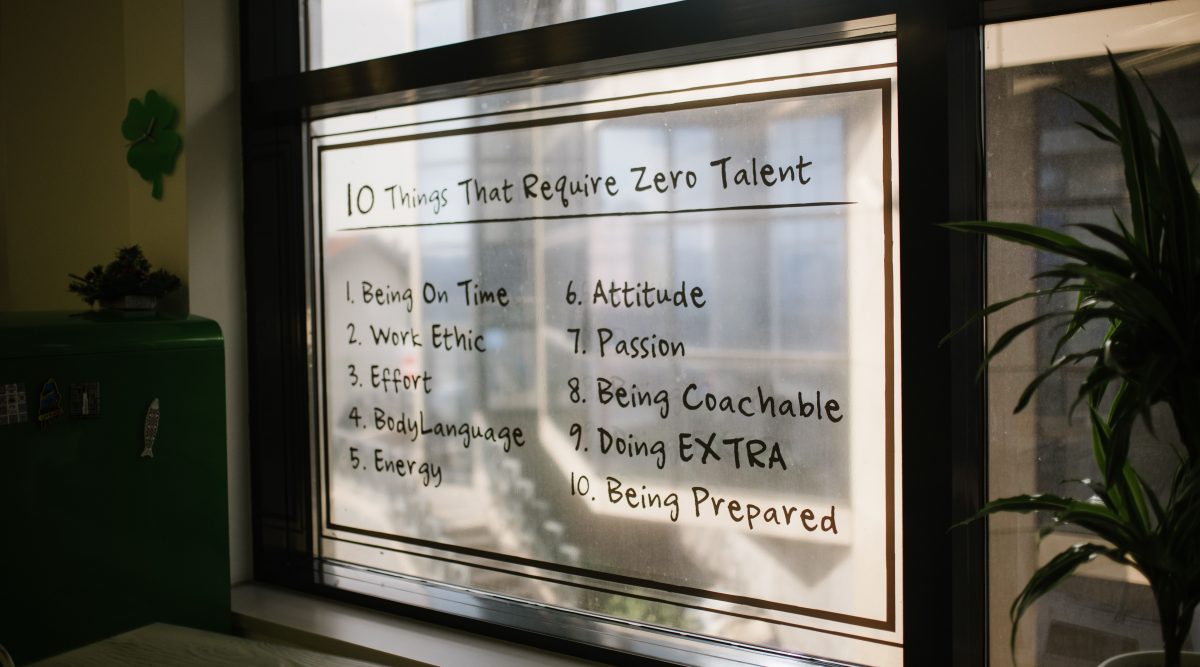 One final, essential tip: never behave over-confident or even arrogant while working with Serbians. With this type of behaviour, you might miss out on a lot of possible business relations which might hurt you in the end.
If you take the information of this post into account, future collaborations with a Serbian team should be a lot easier. Show interest in their country and create a trustworthy basis. Maybe you could memorise this common saying "Bolje te našao" (Nice to meet you/Glad to be here) and use it at the very first meeting. You could surprise your Serbian colleagues positively and start off on the right foot.